Going Crazy For Comic Panels Out of Context
It has been a busy month here for the Geek, but I pulled through and I am making sure we still get this month's installment of Comic Book Panels Out of Context. There is a lot of Spider-Man in this one. However, according to the box office, you can never get enough Spider-Man reboots as it is. There is him and more of our favorite caped heroes in this edition.
---
The Beast: College Years
Beast, I'm pretty sure that's how a lot of young ladies trying to pay for that Nurse degree feel too. There's no shame in doing what you have to do.
---
Some Feel This Way
As long as it is not unsolicited, then it is okay…
---
Face the Facts…
Fun Fact: This is Betty & Veronica from an actual Archie comic.
Other Fun Fact: You don't have to dig through Archie's massive archives to find similar Betty & Veronica fan art. Probably a boat load.
---
Speaking of Dicks…
Hey, Superman has to figure out to pay the bills somehow… so he's gotta be a Clark Kent in the sheets, capitalist on the streets…
---
You Keep Saying That Word
It really important to discuss what is okay and what is not beforehand. Communication is key.
---
The Adult Sequel to Follow That Bird
Okay, I am not going to make fun of this. Why? Because to be totally honest, I would do the same thing with a Spider-Tracer, only on a burrito.
---
Don't Panic Spider-Man
This was totally me when I hit puberty and those damn teenage hormones hit me like a freaking freight train…
---
My Aesthetic in the Kitchen
Oh no! Not Aunt May's Famous Casserole!
---
SuperDaddy
WELL THEN…
Honestly, this panel has me like…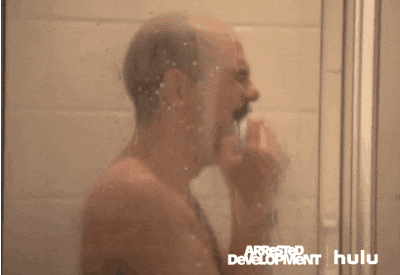 ---
The Bear Necessities
SMOKY! That is not how you prevent forest fires!
---