On January 27, 2019, WWE will be hosting its 31st Royal Rumble. It is a Pay Per View that tends to be a favorite among many WWE Fans. For me, in particular, it is special because, through a series of random circumstances, back on January 19, 1992 at home, I watched my first ever wrestling show ever.
Yes, it was the Royal Rumble that year. What an introduction this experience was.
New Foundation (Owen Hart & Jim Neidhart) vs. The Orient Express (Kato & Tanaka) w/ Mr Fugi
This was it. This was my first match. Who brought me in as a fan, none other than Owen Hart himself. He was playing the underdog for most of this match get his butt handed to him. This team put on quite a wrestling clinic and it lasted for 17 minutes. I saw the "Ref didn't see the tag" when Owen first tagged Jim and I was relieved. What emotion Jim Neidhart was displaying. I got to witness the drama of my first ever Hot Tag (or "playing Ricky Morton") when the exhausted Owen Hart finally tagged in Jim Neidhart, who came into the ring like a freight train mowing over The Orient Express. I had never seen something so exciting before. To fans now, this was standard fare. However, to my 9 year old self, this blew me away more than anything.
In the end, after quite a journey, The New Foundation overcame The Orient Express in one hell of a contest.
Backstage Interview with Roddy Piper
Then I witnessed my first ever wrestling promo. What better wrestler to give you, a fan, his first promo other than the Hall of Famer and ICON, Rowdy Roddy Piper. You see, the story is, Roddy Piper had a chance to win both the Intercontinental Title and the World Title in the same night.
Rowdy Roddy Piper vs. The Mountie
Roddy Piper quickly took care of The Mountie in short order. However, the fan's excitement to see someone who had been around for many years to get his first piece of gold in the WWE seemed to please the fans, and thus, it pleased me. Plus, with the passion of that interview, I was behind him 100%.
The Beverly Brothers vs. The Bushwackers
I have to admit, at tha time, I was definitely on the fence about this match. I did not like the Jamison character. The Bushwackers had also seemed to play to a demographic I was beginning to age out of at the time. I was a bit relieved that the Beverly's won. (Very underrated tag team, looking back)
The Natural Disasters vs. The Legion of Doom
NOW HERE WE GO! I got to bare witness to the Legion of Doom, also known as the Road Warriors. They lit my world on fire with their amazing entrance music, wicked face paint, wild hair styles, and those spiked shoulder pads.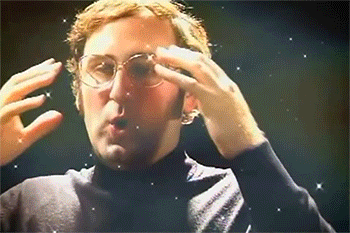 They mowed over The Natural Disasters until they got defeated by countout. I was crushed. But wait, this is where I learned a title can only change hands on pinfall or submission. WOO HOO! Celebrate!
The Royal Rumble
Before this event, the only wrestlers I had ever heard of were Hulk Hogan and Andre the Giant. So, in a trial by fire, I witnessed the greatest that was the Nature Boy Ric Flair. What also added to the drama of Ric Flair in this match was the commentary by the legend Bobby "The Brain" Heenan.
As a fan, I was just as exhausted rooting for Ric Flair to win the whole thing. When he did, it was magic.
Then afterward, he gave the one of the greatest promos in wrestling history. "With a tear in my eye."
Pure magic.
With Royal Rumble 2019 on the way, I can only hope for more magic this year.